We know businesses are a vital part of our community and we look forward to supporting you and your business!
Additional Resources to Help You in Your Business Planning
Jackson County Environmental Health
260 Lee St. Jefferson, GA
(706) 367-3643
Jackson County Health Department
(706) 335-3895
Jackson County Chamber of Commerce
270 Athens St. Jefferson, GA
(706) 387-0300
Georgia Department of Revenue
etax.dor.ga.gov
Internal Revenue Services
(800) 829-4933
Secretary of State
sos.georgia.gov
Doing Business with the City
---
The City of Commerce is dedicated to attracting and retaining business. The City welcomes new businesses large and small. Each business is important to what makes Commerce a great place to work, live and play.
Start a Business
If you are thinking about starting a business in the City of Commerce you need to start by contacting our Planning and Zoning Administrator, Jordan Shoemaker. She can be reached at 706-335-3359 or by email. Her office is located at 545 Cedar Drive. . She will answer any questions you may have and get you started in the right direction with permits and plans.
If you are looking to start a business in the downtown district, she will bring in the Downtown Development Authority Director, Natalie Thomas to ensure you have the correct information for the downtown district with regards to design guidelines, and tax incentives as well as additional downtown information. Natalie can be reached at 706.335.1899 or by email. Her office is located at 1645 S. Elm Street.
Contact Numbers
| | |
| --- | --- |
| City Hall | (706) 335-3164 |
| Building Permits & Inspections | (706) 335-4200 |
| Garbage Collection | (706) 335-3164 |
| Fire Department | (706) 335-2190 |
| Electric & Gas | (706) 336-3256 |
| Public Works | (706) 335-1894 |
| Business Fiber Internet | (706) 335-1889 |
| Planning & Development | (706) 335-3359 |
| Downtown Development | (706) 335-1899 |
| Main Street Office | (706) 335-1899 |
| Police Department | (706) 335-3200 |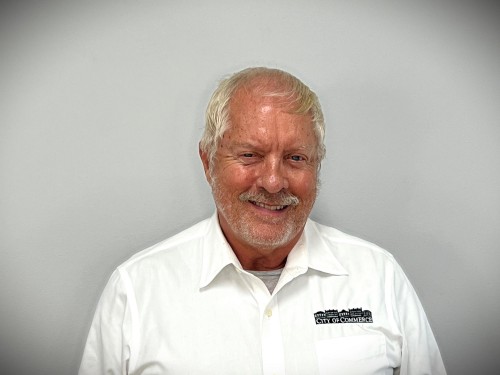 Leland Smith
545 Cedar Drive
Commerce, GA 30529
Read Bio