Event Venues
---
The City of Commerce offers space for events of all shapes and sizes. From weddings, birthday parties, showers, business meetings, banquets, pageants, trade shows, and theater performances.
Civic Center
Executive Board Room
Holds an elegant table which seats up to 12 people. The Executive Room is the ideal location for an offsite board planning / retreat or as an off-site meeting space.
Peach Room
A small meeting room perfect for business meetings, bridal or baby showers. Groups up to 40 will find this room appealing and comfortable.
Cold Sassy Room
A delightful room with exposed brick that is charming in its appearance. Great for business banquets, conferences, birthday parties, and showers. For groups from 10 to 50.
Commerce Room
A large ballroom with hardwood floors, posts, and a sound system with wireless mics. It is perfect for a small wedding, a reception, party or larger meeting space, for events up to 100 people.
Harmony Grove Hall
A spacious ballroom with hardwood floors, classic factory style windows, a full commercial kitchen, wet bar, and sound system with wireless mic.
It is perfect for trade shows, large weddings, proms or events requiring a large open space. Hosts up to 750 people.
Cultural Arts Center
---
Once a Presbyterian Church, the spacious Cultural Center is a perfect venue for any entertainment event requiring theater seating and/or a stage arrangement.
Typically used for community plays, concerts, and weddings, this classic gem has so much to offer your event! Located directly across the street from the Commerce Civic Center, it is ideal for events in combination with the Civic Center. Features include stage lighting, sound board, piano, and backstage space for dressing rooms or storage.
Assistant City Manager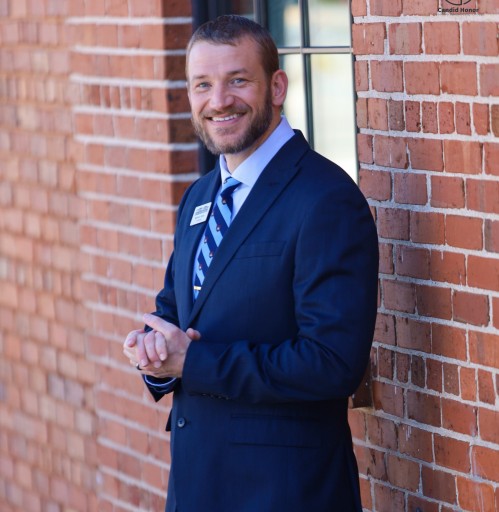 Matthew Hailey
27 Sycamore Street
Commerce, GA 30529
Read Bio