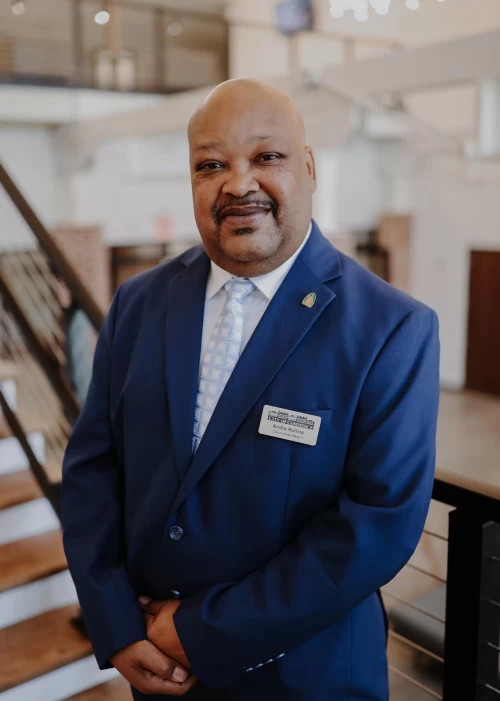 Andre Rollins Councilman
---
Address / Location:
Ward 1
About:
Councilman Andre Rollins was born and raised in Commerce, Georgia. He is a proud Commerce Tiger graduating with the Class of 78. While attending Gainesville Junior College in 1980, he responded to a recruiting campaign from The Federal Bureau of Investigation (FBI) seeking employees to relocate to the Washington, D.C. area. He spent 5 years with the FBI receiving training and clearances that made him attractive to various other 3 letter agencies and defense and national security types of organizations in and around the Washington, D.C. area where he worked for over 10 years.
Andre also spent 10 years in corporate management and sales in the Washington, D.C. area. While living there, he attended Northern Virginia Community College and The University of Maryland, College Park, University College majoring in Psychology.
Andre met his wife, Wanda, in Maryland and they were married in September of 1999. Wanda is a military brat, who was born in Panama while her family was stationed there with the US Army. Fortunately for Andre, her family's last duty station was Fort Benning, Ga. After the September 11, 2001 bombing of The Pentagon and The World Trade Center, Andre knew that he wanted to return home. He and his wife moved to Commerce in 2003.
Andre is now retired and Wanda is a Corporal with the Clarke County Sheriff's Department. They have 2 spoiled dogs and 1 spoiled cat. Andre enjoys traveling, gardening, and other outdoor activities.
Current Term - 2022- 2025